About Harmångers Maskin & Marin
Harmångers Maskin & Marin has its manufacturing and sales operations in Stocka, just north of Hudiksvall.

In the early 1990s, Christer Lundin began to develop seal-proof fishing gear. Christer, a former commercial fisherman, was dissatisfied with his situation and that of his colleagues. Their fishing gear was not adapted to deal with the growing seal population and was neither effective nor humane. The company was subsequently commissioned by Projekt Sälar & Fiske (The Seals & Fisheries Program) to develop seal-proof gear. The result was the pontoon trap, also known as a push-up trap.
The new gear has had a major impact on Swedish and Finnish coastal fisheries and has successfully helped to reduce damage caused by seals. Since the gear was introduced to the market, we have manufactured and delivered about 700 pontoon fish chambers with accessories.
Manufacture
We develop, manufacture and sell gear and accessories. We have a modern, custom-built manufacturing unit with large premises for efficient production. Our welding department is responsible for the fabrication of all aluminium parts.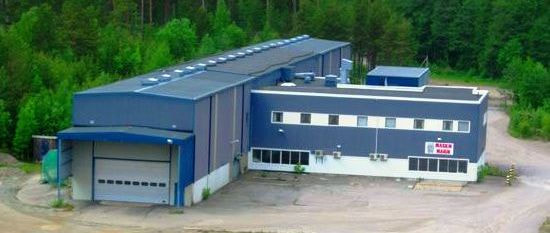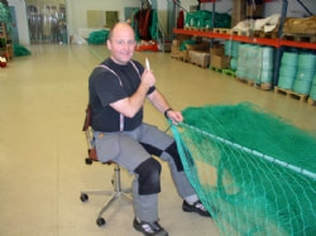 All fishing gear is assembled by hand using needle and thread.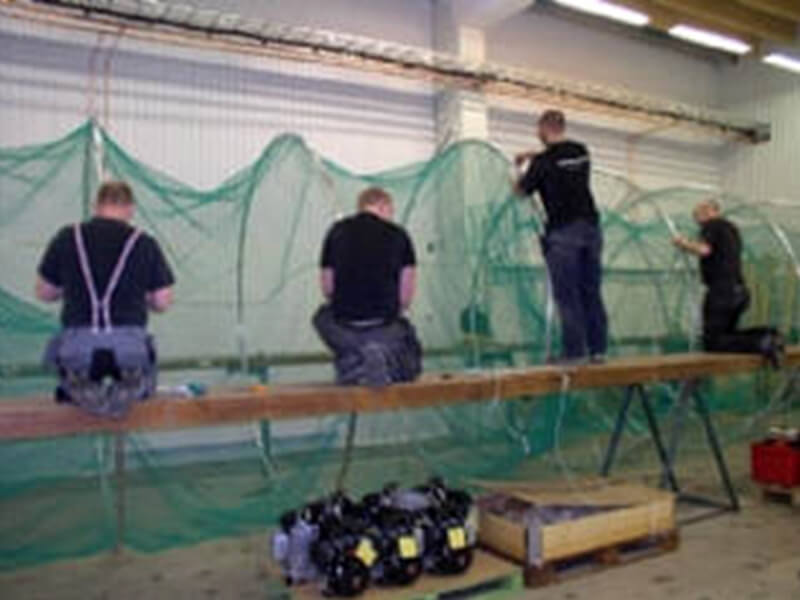 Attaching the netting to the aluminium hoops.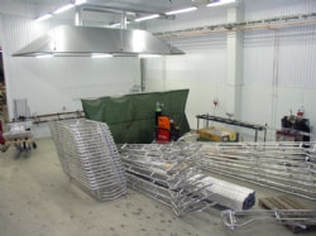 Our welding department/workshop.
Årets Skarpsill Award 2002
An award presented in recognition of outstanding innovation by Svensk Fisk (now Sjömatsfrämjandet).
The jury's motivation:
Salmon fishing with fixed gear has for a long time experienced major problems with seals. Seals destroy the gear and take the catch, which results in considerable financial losses for commercial fisheries. Christer Lundin has with his 'push-up' [pontoon] trap created an elegant and ingenious solution that represents a real breakthrough in the development of seal-proof fishing gear. The trap also improves the working environment for fishermen and has several other positive effects. Christer Lundin is presented with the Årets Skarpsill Award for his innovative work, which signals a renaissance for commercial fishing in northern Sweden.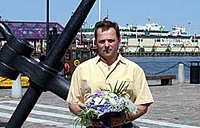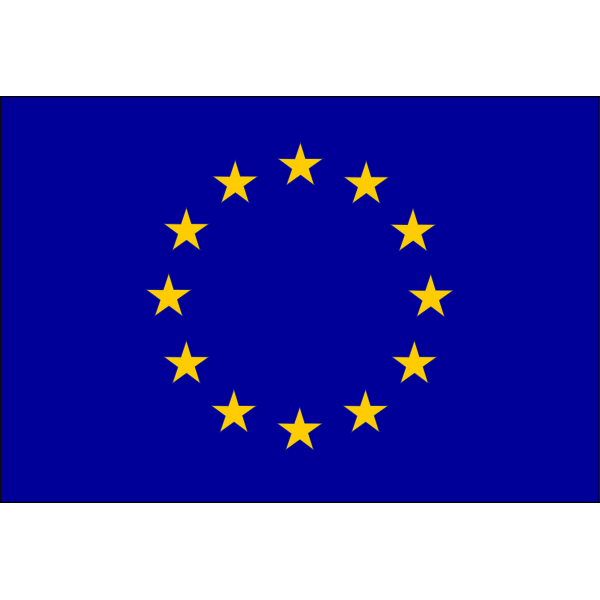 EUROPEAN UNION
European Fisheries Fund
An investment in sustainable fishing